Search for a car
Please fill out the form to find out the exact price Skoda Superb
Reviews from our customers Great experience. Very professional, fast, no problems. Obsluga szybka i profesjonalna Auto bardzo wygodne i pakowne Serdecznie polecam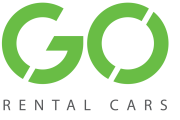 Samochód sprawny, czysty. Dostawa i odbiór pod wskazany adres terminowy, kierowca bardzo miły i pomocny. Zdecydowanie pozytywne wrażenie. zagubiono moja rezerwacje ,czekalem ok 1 godz az sie sprawa wyjasni Ogolnie bardzo bardzo zadowolony z jakosci obslugi i samochodu. Skods Suberp 2016 automat to bardzo fajny samochod. Polecam. Bardzo dobre warunki rezerwacji i ceny Bardzo professionalna obsluga...super autko, polecam wszystkim i na pewno skozystam ponownie z uslug w Lipcu.....Michal, jestes the Besciak! Keep up the good work and your very enthusiastic energy!!! Rafcio z Chicago Wszystko zgodnie z oczekiwaniami. W 100% polecam. Jestem bardzo zadowolony i milo zaskoczony zużycie paliwa. Bardzo duży i wygodny samochód a przy prędkościach autostradowych zapotrzebowanie w okolicach 5-6 litrow. Obsługa miła i profesjonalna. Polecam i na pewno wrócę.