Search for a car
Please fill out the form to find out the exact price Audi A4
Reviews from our customers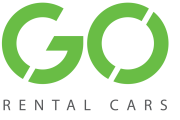 Był Passat zamiast Audi, ale w związku z tym było też taniej, a samo auto nowe, ładne, czyste, także wszystko w porządku. Obsługa punktualna, pomocna, elastyczna, fantastyczna - poprosiłem o wcześniejsze spotkanie na zwrot pojazdu i udało się wszystko sprawnie załatwić. It was easy to rent and return the car. The car was new and in very good conditions Obsługa na najwyższym poziomie i super zadbany samochód. Bezproblemowa zmiana godziny odbioru jak i zwrotu pojazdu. Polecam The price was for rental higher than local rental.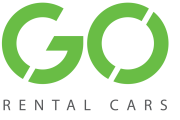 Batdzo miła obsługa, otrzymałem czysty samochód i z pełnym bakiem co w większości wypożyczali aktualnie jest rzadkością. Napewno będę polecał znajomym Obsługa miła i profesjonalna. Auto co prawda nie audi A4 lecz Hyundai Tucson. Auto nowe zaledwie 5000 km wiec zamiana nie była bolesna :-) samochód czysty. Jeden mankament z którym nigdy wcześnie się nie spotkałem mianowicie auto miało tylko ćwiartkę paliwa, moim skromnym zdaniem powinno być zatankowane do pełna Wszystko było dobrze poza tym ze koleś który przejechał ze samochodem na lotnisko zostawił mi 60zl opłata za parking i nawet mnie nie powiadomił o tym mimo to ze to on się spóźniał na spotkanie do lotniska. To było bardzo nie dopuszczalne Tragedia więcej nie skorzystam Bardzo mila firma,bez problemowo Bardzo miła obsługa, nic do zarzucenia, samochod czysty, wygodny podstawiony na czas, napewno skorzystam w przyszłości ! Dziekuje, pozdrawiam serdecznie!