Book online
Please fill out the form to find out the exact price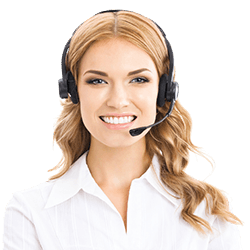 Book a car by phone
+48 222 111 885
Car rental company Kraków
RentCars.pl
Division Kraków
Conrada 63
+48 725 137 218
Opening hours:
Monday: -
Tuesday: -
Wednesday: -
Thursday: -
Friday: -
Saturday: -
Sunday: -
Krakow Car Rental
–
hop tips
Renting a car at the beginning of a week gives you more car options.

Cars rented in Krakow off season are 20% cheaper than in high season.

When renting a car in Cracow for a longer period of time, a daily rate might be reduced even by 50% when compared to 1-2 day rental.
Krakow Car Rental
RentCars.pl car rental offers comfortable cars in classes such as mini, compact, economy and premium. Our offer includes luxury cars, LCVs and vans. Pick from a variety of cars, accessories and extras. We will help you rent the best car on every stage of booking. Check out frequently asked questions or get in touch with our customer service. You can find our headquarters on Conrada 63, Krakow. You can order a car to a specific address as well – no problem. We welcome everyone interested in renting a car in Krakow.
No-mileage limit car rental in Krakow
Krakow is one of the most beautiful cities in Poland. Numerous monuments, ave-inspiring Main Square and atmospheric streets surrounding it are some of the attractions drawing tourists to this big city for a short or long stay. Taking comfort and affordable ticket prices into consideration, more and more people board planes to travel the country. Thanks to this you will reach your destination fast and avoid traffic. What's the most convenient way to travel Cracow? Public transport is not the most comfortable way of travelling. This is why we offer no-mileage limit car rental in Krakow. Our rental site, where you can rent a car of any class – mini, economy, compact or premium, can be found right next to the terminal, but a car might be delivered to any address you choose. Such service costs around 50PLN (within the city limits), so instead of calling a cab to get to the rental, it's much better to order a car to your current location. Prior booking guarantees wider car selection, as well as lower prices, but the rental price depends on whether you're renting a car in high season or off season and the duration of the contract. The longer the contract the lower the daily rate  – up to 50%.
Krakow – what do I need to know?
Krakow is a magical city full of extraordinary sights, history and tradition. We dare to say it's one of the most beautiful destinations not only in Poland, but all of Europe. Main Square of Krakow was placed on the UNESCO's list of World Heritage Sites. Moreover, it's also a major cultural and academic hub. Students from all Poland come here to study. Well-renowned universities are located here, including: AGH University of Science and Technology, University of Technology, The Jagiellonian University, Pedagogical University and University of Economics.
Krakow Car Rental
Did you find the info above helpful when learning about Krakow and the best way of renting a car? If you need more information about car rental in Krakow, contact our customer service. You can do that via phone, mail or using the form on our web page. We will gladly answer your questions, and if you want to travel the city and its surroundings with no problem, make sure to user our Krakow car rental. We believe that thanks to us you will reach your destination in comfort and safety.
Krakow car rental with no deposit
Cracow, former Polish capital, is a beautiful and charming city with rich history, which you cannot pass by indifferently. It doesn't matter whether you came here for leisure or business, there are spots you need to see with your very own eyes. Reaching these places is going t be much more convenient using a car. Car rental with no deposit offers a wide selection of vehicles, catered to any needs. Rental costs can vary as a result of not only car class and its equipment, but also rental duration. The longer the duration, the lower the price of daily rides with a rented car. Additional reduction is available to discount coupon and loyalty card holders. What do you have to do to rent a car with no deposit? When renting a car click 'rent with protection'. Thanks to this you will receive full coverage, which reduces deductibles to zero in case of a conceivable damage. Moreover, from a short-term rental perspective, there is no mileage limit, which makes sightseeing viable not only in Cracow but also in its surroundings. After signing the contract you will receive keys for a premium class, ready-to-drive car and you won't have to worry about fuel since the car rental makes sure the tank is full at delivery. The tank needs to be full at the moment of returning the car – this is the borrower's responsibility.
Moving around Cracow
Cracow is an important communication junction for the Małopolskie voivodeship. Cracow uses A4 motorway as its southern ring road and you can use it to get to Rzeszów or Wrocław. Trams and buses circle the city every couple of minutes. You can easily reach Old Town, Kazimierz, Skałki Twardowskiego, Krakus Mound, aquapark or Wawel Cathedral. Krakow Glowny railway station provides connections to major Polish and European cities: Gdańsk, Warsaw, Prague, Vienna, Lviv or Budapest. However, if you value your time and direct access to your individual points of interest and airport, renting a car in Cracow is perfect.
Parking in Cracow
In Cracow there are several paid parking zones (P1 I, P1 II, P1 III, P1 IV, P2, P3, P4, P5, P6 I, P6 II, P6 III, P6 IV, P6 V, P7, P8), which cover practically all of the city centre. Parking fees apply on weekdays, Monday to Friday, from 10AM to 8PM. On weekends and bank holidays parking is exempt from fees. When moving around the city in a rented car, pay attention to D-44 sign while entering paid parking zone. Paid parking zone end is marked with D-45 sign. In case of a short stay you can feed the meters, but if you plan on staying for a longer period of time consider parking subscription. Parking fees are as follows: for the first hour: 3PLN; for the second hour: 3.50PLN; for the third hour: 4.10PLN, for the fourth and subsequent hours: 3.00PLN. Minimum fee is 1PLN. Furthermore, general subscription rates are as follows: daily – 25.00PLN, weekly (for 5 subsequent weekdays) – 125.00PLN, monthly – 250.00PLN. You might use metropolitan toll parking lots (around the city centre) located on: Karmelicka 26, Biskupia 22, Długa 72, Starowiślna 13, Plac na Groblach 24 (Wawel Cathedral parking lot), Reymonta 21a, Grzegórzecka 22, Jakuba 15 (Kazimierz).
Renting a car in Krakow with no credit card
Are you visiting Krakow for business in near future? Or maybe you're visiting this lovely southern Poland city for its tourist attractions? If you plan to arrive here without a car, but you wish to have one while you're visiting, RentCars car rental offers its services. For years we've been dealing with short-term, mid-term and long-term car rental with our offer including various car brands and classes – from mini to premium. Most importantly, renting car with us is simple, doesn't require unnecessary formalities and follows clear rules. If you want to rent a car in Krakow with no credit card, first thing you have to do is visit RentCars.pl and select the appropriate options – including desired car equipment. The most attractive car offers are then filtered according to your preferences. Booking a desired car takes only a moment and you can be sure that your ride is going to await you after you arrive at Cracow. If you check booking with protection you will not have to pay refundable deposit, no matter what car class you chose. Additionally, if you choose transfer payment method, we won't need your credit card when you sign the contract. ID card, driving licence and standard debit card are all you need to receive car keys and hit the road in a comfortable car of the highest standard.
Car rental in Krakow-Balice
If you fly to Krakow for holiday or business, the best way to get from the airport to the city centre is to use a car rental offer prepared by us for Krakow Balice. Renting a car by the Airport in Krakow will allow you to comfortably access other cities such as Tarnów, Zakopane, Wadowice and Wieliczka. You can ride metropolitan bus 208, 232 and 902 night bus line to Balice. You can also go to the airport from the Cracow Główny railway station – it takes only 17 minutes. The car rental is located on the international terminal.
Reviews from customers renting cars in Kraków
Other car rental companies available in Kraków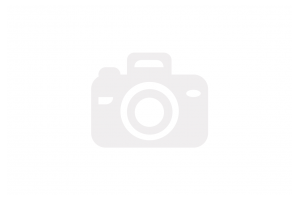 Number of pickup points: 45
Number of cars: 147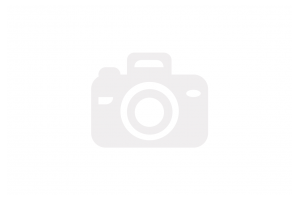 Number of pickup points: 105
Number of cars: 97