Search for a car
Please fill out the form to find out the exact price
Reviews from our customers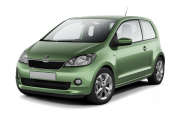 Super Kontakt oraz mila obsluga. Napewno bede dalej was polecal. Dziekuje i pozdrawiam Peter Wszystko ok. Polecam współpracę. Doskonała obsługa - samochód podstawiony na czas (dostarczony samochód to Nissan Qashqai - w doskonałym stanie). Witam. Nie mam zastrzeżeń. Skoro się zdecydowałem na wynajem, to znaczy, że warunki mi odpowiadały. Dodam jedynie, że autko tej klasy w wielu wypożyczalniach można wynająć taniej. Nie mniej jednak, gdyby sytuacja się powtórzyła - zwrócę się do Państwa. Pozdrawiam Janusz Szydłowski Szybkie odpowiedzi, wszystko super, pozdrawiam polecam wszystkim, rezerwacja bez żadnych problemów Wypozyczalnia jak najbardziej godna polecenia. Bardzo profesjonalna i mila obsluga.