Book online
Please fill out the form to find out the exact price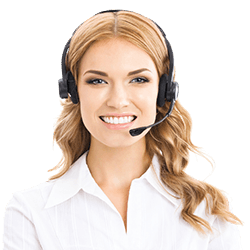 Book a car by phone
+48 222 111 885
Car rental company Rzeszów
RentCars.pl
Division Rzeszów
Antoniego Gromskiego 10
Opening hours:
Monday: -
Tuesday: -
Wednesday: -
Thursday: -
Friday: -
Saturday: -
Sunday: -
Car rental Rzeszów - FAQ
How much does car rental in Rzeszów cost?
The cost of renting a car in Rzeszów is about 117 per day. You can always use the coupons to make the price of car rental lower.
How much does the car rental in Rzeszów cost for the weekend?
Renting a car in Rzeszów for the weekend costs approximately 211. We advise you to use the coupons to lower the cost of the rental.
How much does it cost to rent a car in Rzeszów for a week?
Renting a car in Rzeszów for the week (7 days period) costs approximately 211.
How much does it cost to rent a mini car in Rzeszów?
Renting a mini car in Rzeszów costs approximately 87 per day.
How much does renting an economic car costs in Rzeszów?
Renting an economic car in Rzeszów costs approximately 97 per day.
How much does it cost to rent a compact car in Rzeszów?
The cost of renting a compact car in Rzeszów is about 117 per day.
Which type of car is the most popular to rent in Rzeszów?
The most popular types of cars within our clients are Ford Focus, Skoda Citigo.
Which car rental company in Rzeszów has the best opinion?
The most trusted car rental companies in Rzeszów are Inter Fleet, Odkryj-Auto.
How to find the best car rental offers in Rzeszów?
By using the comparison engine you get the most comprehensive car rental offers within one website. Comparison engines enable you to find the most suitable offer for your needs.
Where can I rent the car with the automatic gear in Rzeszów?
Approximately 20% of renting cars have automatic gear. If you are interested in renting a car with automatic gear, we advise you to mark appropriate options during the reservation process.
How old do you have to be to rent a car in Rzeszów?
Most of the car rental companies in the Rzeszów require that both the tenant and the additional drivers of the car must be at least 21 years of age.
What should I pay attention to during the car rental in Rzeszów?
Firstly, you should check if the car rental company provides a clear service policy. The second important thing is the cost of the rental and the possibility of buying full insurance. By doing so, we can lower our own contribution even to 0 zl. We also recommend checking the client's opinion on the Internet, because it is the best source of useful information.
Which of the car rental companies in Rzeszów is the cheapest one?
According to our data from last month, the cheapest car rental company was RentCars Roztocze.
Rent a car Rzeszow - tips
By renting a car in Rzeszow by the beginning of the week, you have a bigger variety of cars to choose from.

Renting a car for a longer period than 2 days can lower the daily cost of rental for over 50%

If you choose to rent a car in the office located nearby the airport or the train station, you can save almost 27% compared with renting in another spot within the city.

We recommend you to use special coupons during the reservation process. Thanks to them, you can save almost 40% of the money. We distribute those promotion coupons via Facebook page or in a special newsletter.
Car rental Rzeszow
RentCars.pl - car rental company in Rzeszow has two divisions within the city: one located in the city center, and the other one in the Rzeszow Jasionka Airport. In the division in Rzeszow we can provide over 50 cars. What is more, we are in close relations with our partners - which gives us the opportunity to share almost 400 different types of cars. Our past clients have given us the best recommendation and the total mark of our service is approximately 4,7/5. Our fleet is diverse and modern, thus we can provide suitable car rental service to clients with every expectation and needs. The most popular types of car to rent in Rzeszow are cars from the group A and B. What is more, we can provide renting a compact car, vans and delivery vans.
No-mileage limit car rental in Rzeszow
During a trip in Rzeszow it can happen that we will have to travel long distances within the city (or even outside). Obviously, you can travel by public transport - but it is not the most comfortable and efficient. What we can recommend to you is to rent a no-mileage limit car in Rzeszow. This resolution gives you freedom of travel and confidence that you will always be on time wherever you want. What is more, you can rent a car directly from the airport Rzeszow Jasionka, which is the most popular choice within our clients. This approach allows you to take a car immediately after leaving the airport, so that you will no longer be worried about Taxis, or public transportation. RentCars.pl can also provide renting a car without credit card - which is the thing that differentiate us from our competitors. You can pay for the service by using a debit card or by bank transfer. It is also important that by purchasing the full insurance of the rental car, you can lower the deposit to 0 zl.
Rzeszow - what do I need to know?
Rzeszow is the capital of the podkarpackie voivodeship and is located in the east-south part of Poland. This is the main city of the agglomeration where all the local councils are located. Rzeszow is the city which has two main public universities: University of Rzeszow and University of technology. Rzeszow is involved in the podkarpacki educational and technological park which has the main goal to stimulate technological growth and prosperity of the area. The main attractions in the cities are: Main Square with the historical town hall and "Trzeciego Maja" street that connects a gothic church with multimedial fountain. Tourists also like to visit the building of PKO BP which has historical and architectural valors. Worth visiting are also the Wandy Siemaszkowej Theatre and ethnographic museum. If you are wondering where to eat in Rzeszow - we recommend the old brewery (Stary Browar) and many great restaurants located around the main square.
Rzeszow car rental
Have you found this information useful? In case of any questions regarding car rental in Rzeszow please contact our customer service via phone or live chat. We will gladly answer all your questions and find the best possible solution for your needs. Our customer service is open from monday till friday until working hours 9:00 - 21:00. If you prefer, you can find us on our Facebook page and get in touch with us there.
Rzeszow car rental with no deposit
Rzeszow is a very interesting city, which has a lot to offer. However, if you have the car, you will gain the possibility to see not only the city but also the beautiful surroundings. And there is a lot to visit. We recommend visiting the Bieszczady mountains, which are a connection between lakes and breathtaking sights. RentCars.pl provides renting a car with no-mileage, which gives you the freedom of travel. Worth remembering is that rental costs can vary as a result of the duration of the rental, type of car and the additional equipment which the client takes. Moreover, rental costs are usually higher in the high season (for example during the summer) and much lower in the off season (autumn and spring). If you want to reduce deductibles to zero in case of any random events (for example car breakage, bump etc.) we strongly recommend purchasing a full insurance option. With full insurance you don't have to worry about costs of the repair. Moreover, by choosing the full insurance option, you will have the possibility to lower the deposit to 0 zl. To do that, during the reservation process, you have to mark 'rent with protection' option. The cost of the rental will be slightly higher, but you will get the full insurance included and no deposit. If you successfully sign the contract, you will be given the keys. From now on you can take the car and don't worry about the fuel because it is already fulfilled. However you have to remember to return the car with the same amount of the fuel that you have been given.
Moving around Rzeszow
Rzeszow is an important communication center in Podkarpackie voivodeship. Thus, public means of transport - such as buses and trains - are pretty well developed. The train station in Rzeszow is operating approximately 1-2 mln of passengers a year, which is a really great number. Thanks to that, Rzeszow has good communication with the most important cities in Poland, such as Szczecin, Krosno, and the north of Poland. Moreover, since December 2015 there is the possibility to travel by modern train "Pendolino" from Rzeszow to Gdynia, and the journey takes only 8 hours. 
Parking in Rzeszow
All the drivers who are travelling through Rzeszow should know that since January 2016 there are special paid parking places within the city. Approximately, there are 2400 paid parking places in total in Rzeszow, 1650 of them are located near the city center. However, there are still a lot of free parking places throughout the whole city - for example in Słowackiego street, Okrzei street, Wierzynka street or Boźniczej street. In total, the sum of free parking places in Rzeszow is estimated at 370. Car rental in Rzeszow is the best possible way to move around the city, however we should be aware that within the city there are divided special routes for the busses. In those routes, individuals can not drive on working days from 6:30 till 9:30 and from 14:30 till 17:30.
Renting a car in Rzeszow with no credit card
Are you planning to visit Rzeszow for business? Or maybe you want to be a tourist in that interesting city? If you plan to come to Poland, but without the car, you can count on us. RentCars.pl provides highly-recommended services for renting a car in Rzeszow. Additionally, for many years we have been providing short-term, mid-term and long-term car rental services throughout Poland. You can be sure that all the formalities are just a matter of a couple of minutes. If you are interested in renting a car without a credit card, all you have to do is to visit our website, choose your most desireable offer, add some additional equipment if you need it - and that's it. All the process of booking takes a couple of minutes and you can be sure that the car will be waiting for you in Rzeszow. If you don't have a credit card - that is not a problem. You can pay by online transfer or by using a debit card. So, all you need to hit the road with a desirable car is to provide your ID card, driving licence and standard debit card.
Car rental in Rzeszow Airport
Only 10 km from the city center is located Rzeszow airport. Thanks to this airport passengers can travel to many cities throughout Europe and also to the USA (Newark). Our office is located in Jasionka Airport as well. If you want to travel without boundaries, and freely discover the beauty of south-east Poland - you are welcomed to rent a car in Rzeszow Jasionka. We offer a vast diversity of rental cars, from mini-cars to 9-person buses, and modern SUV's. To book a car you can contact us through the customer office or you can visit our website. You can come to our office directly as well - we are pretty sure that we can provide the best solution for your needs.
Reviews from customers renting cars in Rzeszów
Other car rental companies available in Rzeszów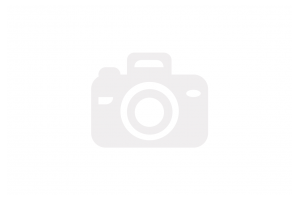 Number of pickup points: 52
Number of cars: 151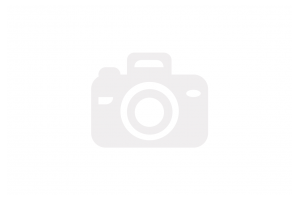 Number of pickup points: 11
Number of cars: 36