Search for a car
Please fill out the form to find out the exact price
Reviews from our customers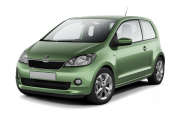 Wszystko super. Po tej rezerwacji wypożyczalnia Target Auto została ze mną na długo. Z odbiorem samochodu i z jego zwrotem nie było żadnych problemów. Wszystko odbyło się zgodnie z ustalonymi godzinami, jednak o tym jakie dokumenty będą ode mnie potrzebne do napisania umowy oraz jak ma być zrobiony przelew załatwiane było ok 12 godzin przed wynajmem, a że ja miałem wtedy ograniczony dostęp do telefonu musiałem robić to w drodze na lotnisko co kosztowało mnie trochę stresu. Ponadto mimo zgłaszanych przeze mnie usterek typu: świecąca się na na desce rozdzielczej kontrolka silnika (check) oraz zbyt niski poziom płynu chłodniczego nie zostało nic z tym zrobione. ostatecznie samochód nie sprawiał problemów i jestem zadowolony z wynajmu i prawdopodobnie następnym razem również skorzystam z tej firmy. Pozdrawiam serdecznie Kamil N. Bardzo zadowolony z wynajmu super obsługa. Auto nowe wygodne.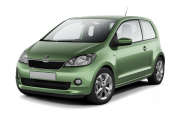 bardzo profesjonalna obsluga -polecam Przez pomyłkę wypożyczalni samochód został podstawiony na inne lotnisko .,po około 2 godzin oczekiwania zrezygnowałem i wypożyczyłem w innej wiodącej wypożyczalni . Auto inne niż zamówiłam ale wcale nie gorsze. Polecam. Proszę tylko pamiętać ( pracownicy prakingu Orange- Modlin) że odbierajac niemowlę z lotniska trzeba mieć fotelik. Wszystko przebieglo pozytywnie, dziekujemy. Kontakt z wypozyczalnia zarówno przed realizacja rezerwacji jak i wtrakcie byl bardzo dobry. Jedynym mankamentem bylo to iz samochód nie byl sprawdzony do koñca technicznie przed oddaniem go nam na wynajem, brakowalo w nim np. calkowicie oleju, który musielismy sami uzupelnic. Zwrot samochodu odbyl sie bardzo sprawnie choc byla to 4:45 rano, samochod zostal odstawiony na pobliskim parkingu a Pan Parkingowy podwiózl nas bezposrednio na lotnisko. Dziekujemy i pozdrawiamy.