Book online
Please fill out the form to find out the exact price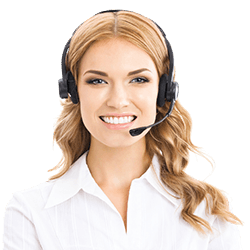 Book a car by phone
+48 222 111 885
Car rental company Gdańsk, Airport
RentCars.pl
Division Gdańsk
Gdańsk, Airport
+48 222 111 885
Car rental Gdańsk, Airport - FAQ
How much does car rental in Gdańsk cost?
The cost of renting a car in Gdańsk is about 125 per day. You can always use the coupons to make the price of car rental lower.
How much does the car rental in Gdańsk cost for the weekend?
Renting a car in Gdańsk for the weekend costs approximately 225. We advise you to use the coupons to lower the cost of the rental.
How much does it cost to rent a car in Gdańsk for a week?
Renting a car in Gdańsk for the week (7 days period) costs approximately 225.
How much does it cost to rent a mini car in Gdańsk?
Renting a mini car in Gdańsk costs approximately 85 per day.
How much does renting an economic car costs in Gdańsk?
Renting an economic car in Gdańsk costs approximately 95 per day.
How much does it cost to rent a compact car in Gdańsk?
The cost of renting a compact car in Gdańsk is about 125 per day.
Which type of car is the most popular to rent in Gdańsk?
The most popular types of cars within our clients are Toyota Aygo, Skoda Rapid.
Which car rental company in Gdańsk has the best opinion?
The most trusted car rental companies in Gdańsk are Inter Fleet, Odkryj-Auto.
How to find the best car rental offers in Gdańsk?
By using the comparison engine you get the most comprehensive car rental offers within one website. Comparison engines enable you to find the most suitable offer for your needs.
Where can I rent the car with the automatic gear in Gdańsk?
Approximately 20% of renting cars have automatic gear. If you are interested in renting a car with automatic gear, we advise you to mark appropriate options during the reservation process.
How old do you have to be to rent a car in Gdańsk?
Most of the car rental companies in the Gdańsk require that both the tenant and the additional drivers of the car must be at least 21 years of age.
What should I pay attention to during the car rental in Gdańsk?
Firstly, you should check if the car rental company provides a clear service policy. The second important thing is the cost of the rental and the possibility of buying full insurance. By doing so, we can lower our own contribution even to 0 zl. We also recommend checking the client's opinion on the Internet, because it is the best source of useful information.
Which of the car rental companies in Gdańsk is the cheapest one?
According to our data from last month, the cheapest car rental company was Euro-Team.
Car Rental Gdańsk- what you need to know
The cost of renting a car with a pick- up point from the car rental office location or at the airport or railway station is on average 26% lower than in other locations.

Renting a car at the beginning of the week gives you a wider choice of cars.

By using the discount codes that we provide in the newsletter and fanpage, you can reduce the price by up to 41%.
Renting Car in Gdańsk
If you are planning to spend your vacation in the Tricity, and in addition you want to spend this time actively, traveling and sightseeing a lot, the best option will be to use the car rental offer. This way you can quickly and efficiently visit not only the entire city, but also the neighboring towns. If you have any questions please do not hesitate to call our customer service or visit the website.

One of the most visited Polish cities by tourists is Gdańsk. The city has beautiful monuments and architecture. Due to the fact that the city is vast. Many tourists are looking for a suitable means of transport to get around it. Some of the people choose public transport, others order a taxi. However, an increasingly popular option is car rental. This option offers you independence of sightseeing and the possibility of reaching all attractive places. To find the right offer for you, visit our website associating popular car rentals. There are various of vehicles to choose from, depending on the individual needs of customers. Some are looking for a vehicle with a child seat, others will be happy to use the services of an additional driver. Search filters allow you to find only those results that actually meet your expectations. For example, you can only search for vehicles with a specific type of gearbox. Booking a car is very simple and can be done online or by calling our customer service. 


Gdańsk- Enjoy the ride by car from the rental company with no mileage limit 
Are you planning to spend your next vacation in Gdańsk, where you can reach by train, bus or plane but on the place would you like to change into a comfortable car? It's so easy with RentCars! 
A large selection of cars, attractive rental conditions and low prices will make your vacation unforgettable, and traveling will be extremely comfortable. Good news for all tourists is that RentCars offers car rental with no mileage limit in Gdańsk, which means that we do not have to limit ourselves to driving only around the city or its surroundings. You can also return the car in another city where RentCars offers its services. People traveling with children can order child seats that will ensure the safety of kids, and if we do not want to use the navigation on the phone, we can ask for GPS equipment in the car. When traveling on vacation, it may be valuable to have an additional driver. Renting a car with no mileage limit in Gdańsk means comfort and no restrictions. Travel wherever you want in a safe car of any class! 
Gdańsk- famous tourist facilities
Gdańsk is a city located in northern Poland, city is the capital of the Pomeranian Voivodeship, and together with Sopot and Gdynia, it forms the TriCity. The city located on the Bay of Gdańsk, is very popular among tourists. It is an economic, scientific and cultural center. Gdańsk is also one of the largest academic centers in the country. Tourist visiting Gdańsk most often visit the long market, the Old Town (with the Neptune Fountain), and St. Mary's Church. 
Car Rental Gdańsk 
The Tricity has a very good railway and flight connection with most cities in Poland. 
Therefore, when traveling by public transport, it is worth to rent a car in Gdańsk this way we can travel freely and admiring the entire coast. Cars with different equipment and in different classes make each of our clients find a car that will meet their requirements.
Gdańsk- Car Rental without credit card
The RentCars rental company decided to introduce the rental option without a credit card, which is normally required to hold an amount of the deposit, as well as to collect the rental fee from it. However, it does not have to be the rule and, as already mentioned, it is also possible to rent a car without a credit card in Gdańsk. Therefore the payment for the car rental service should be made in the form of the bank transfer or by paying with a debit card (one payment or pre-authorization by debit card). Moreover you can buy full  insurance with protection to reduce your excess to zero then you do not need to leave deposit. This way, we do not have any limit on the credit card and we can fully use the available funds. Booking you can make online or by contacting our consultant- the telephone number is provided on the on the website. 
Find the most attractive car rental offer and enjoy a comfortable and safe drive.
Car park in Gdańsk
There is a paid parking zone in Gdańsk, which include the following sectors: Main Town, Old Town and Wrzeszcz. Parking there is payable from 9am to 5pm, Monday to Friday. In the Aniołki District zone (near the Medical University), we will pay for car park from 9am to 3pm. You can park for free in the city on Saturdays, Sundays and public holidays. We can pay for parking using parking meters or by SMS.
Car Rental at the Airport Gdańsk- Rębiechowo
Located only several kilometers from the city center, Gdańsk Rębiechowo Airport is the third largest airport in Poland. If you plan to come to the Tricity and want to get to the city quickly then RentCars car rental will provide you with a comfortable car.
Long- term car rental in Gdańsk
RentCars also offers long-term car rental in Gdańsk- an offer addresses to both institutional and individual clients. Long- term car rental in Gdańsk has many advantages, and the biggest one is that you don't need have to make your own contribution to buy a car. If you own a company and want to enlarge your vehicle fleet- this offer is made for you. Another advantage of long-term rental is that you do not have to incur costs due to obligatory third party liability insurance and additional comprehensive cover package and  you do not bear the cost of maintaining the car. We repair and maintain the car. Moreover, in case of damage to the car, you will receive a replacement car from us.  If you are interested in long- term car rental in Gdańsk, you will certainly also be interested in the fact that we have an extensive fleet of vehicles, which we are constantly expanding. If you are interested in the long-term rental offer- contact our customer service, who will be happy to answer any of your questions.
Reviews from customers renting cars in Gdańsk, Airport
Other car rental companies available in Gdańsk, Airport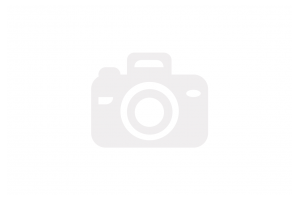 Number of pickup points: 52
Number of cars: 151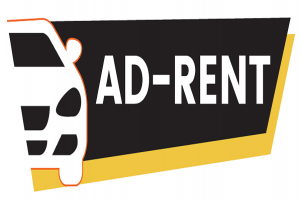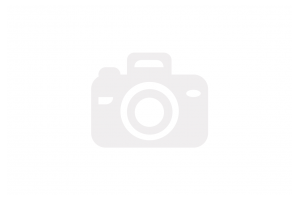 Number of pickup points: 40
Number of cars: 40
Car pickup locations at airports