Search for a car
Please fill out the form to find out the exact price
Reviews from our customers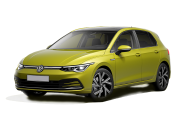 Obiecane było inne auto a w zastępstwie dostałem inne Miło, szybko, sprawnie, bezproblemowo. Polecam! Bardzo dobra i mila obsługa, bez problemów. Wypożyczalnia zgodziła się na przedłużenie wypożyczania samochodu mimo że zadzwoniliśmy zaledwie kilka godzin wcześniej :) Everything was great. Good and cheap car company. Bardzo dobry samochód, sympatyczna obsługa Witam, nie otrzymałem samochodu zamówionego. Samochód który otrzymałem to Opel Insygnia, niestety podczas podróży wyszło dużo błędów takie jak: Niesprawne światła, wyłączał się układ ESC, wyłączały się czujniki parkowania, skrzynia biegów przestała działać. Ewidentnie samochód ma uszkodzoną elektronikę o której wiedział wynajemca, pomimo to dał taki samochód wo wyjazdu za granicę.