Search for a car
Please fill out the form to find out the exact price
Reviews from our customers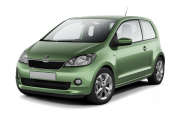 Z mojego doświadczenia wynika jedno. Firma godna polecenia. Znakomity kontakt i to nie tylko na poziomie wypożyczenie i zwrot, ale również w trakcie. Auto nowe, do tego miałam szczęście bo dostałam samochód z wyższej klasy, w cenie zarezerwowanego z klasy niższej. Bardzo miła obsługa. Jeśli w przyszłości będę potrzebowała samochodu, na pewno tu wrócę Co prawda samochód dostałam inny od zarezerwowanego, ale to nie stanowiło różnicy w cenie,a w wygodzie i owszem. Jak zwykle szybko i sprawnie. Dziękuję. Cena wynajmu przystepna, obsluga bardzo dobra, latwosc zamowienia. Zycze sobie wszedzie takiego zalatwiania spraw. Jedyne zastrzerzenie co do jakosci samochodu niestety wynika z niedbalosci klientow. ( nie moje, nie musze sie martwic). Na pewno pozostane klientem i przy najblizszej wizycie w kraju skorzystam z uslug. Anna Bednarska Swietny serwis!!!polecam!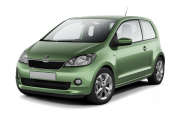 No possibility to settle credit card payments only cash! Information about it is not included in the offer is something absolutely new in travels around the EU. For me it was not a small (7%) cost of cash withdrawal from a Polish ATM. It also raises suspicion that the transaction was carried out in this way to avoid paying taxes! Car half-tanked. No big deal but try later to measure half of the tank when you pass the car. And the last goodbye words from employee: Can I keep the change? With all due respect, but I do not find any money on the street, I hardly work on it. Next time I will prefer to pay extra and cooperate with a more trusted company. Mam zastrzeżenia co do jakości samochodu, wypożyczam auto średnio 8 razy do roku z różnych wypożyczalni i nigdy nie dostałem auta w tak złym stanie technicznym, między innymi: spalona żarówka, świecąca się kontrolka silnika, zużyte wycieraczki, niski poziom płynu do spryskiwaczy, bezprzerwy wyświetlający się komunikat o braku czujników ciśnienia w oponach, brak półki bagażnika w samochodzie więc każdy mógł zobaczyć przez szybę co aktualnie przechowywane jest w samochodzie, niedziałające gniazdo usb do ładowania telefonu. MOJA RADA: JEŚLI NIE STAĆ PAŃSTWA NA SERWISOWANIE I UTRZYMANIE FLOTY TO MOŻE TRZEBA ZMIENIĆ PROFESJE? Jedyne do czego nie mogę mieć zastrzeżeń to punktualność osób przywożącej i odbierającej samochód. Pomijam fakt że zamiast Fiata Tipo dostałem Forda Focusa bo według regulaminu mają prawo dać inny samochód w tej samej klasie. Reasumując, że względu na żałosny stan samochodu, zdecydowanie odradzam tą wypożyczalnie bo to zdecydowanie najgorsza że wszystkich jakie używałem wcześniej przez rentcars. Wyjątkowa punktualność. Pracownik bardzo miły kompetentny i wyrozumialy. Samochód bardzo fajny. Odbiór bezproblemowy. Wszsytko było super. Tylko że automat w góry był za słaby. Jestem bardzo zadowolona i napewno w przyszłości jeszcze skorzytastam z tej firmy. Pozdrawiam.