Search for a car
Please fill out the form to find out the exact price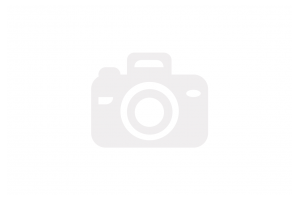 EURO GROUP POLAND
ul. Kazimierza Pułaskiego 13/17/C/2, 13/17, 80-520 Gdańsk
NIP: 9570914049
Rental conditions
Reviews from our customers Polecam, profesjonalna i miła obsługa Wszystko super. Na pewno skorzystam z waszych usług ponownie. Polecam każdemu. Przyjeto rezerwacje na auto z automatyczna skrzynia biegow natomiast podstawiono z manualna.Co prawda przy zwrocie auta pozyczajacy zrekompensowal 50 zl niby roznicy jednak to nie o pieniadze chodzilo tylko o komfort i przyjemnosc prowadzenia auta. Opcji zamiany nie bylo ,bo wypozyczajacy oddalil sie z wypozyczalni a po telefonicznej rozmowie oswiadczyl ze nie ma zadnego automatu.Takich rzeczy nie wolno robic mozna zmienic klase pojazdu ale nie wolno zmieniac rodzaju skrzyni biegow prawda? Od 29 maja potrzebuje auto na 45dni jednak po zaistnialej sytuacji mam mieszane uczucia czy korzystac z RentCars.pl Pozdrawiam Wojciech O. Canada Niestety tym razem nie jestem zadowolona z wypozyczalni. Poniewaz rezerwacja zostala anulowana na kilka dni przed odbiorem o czym niby zostalam poinformowana e-meilem ale niestety nie otrzymalam danego meila wiec nie wiem. W takiej sytuacji wydaje mi sie ze powinnoscia wypozyczalni byloby powiadomienie telefoniczne ze zaistniala taka sytuacja. Byloby to dla mnie zrozumiale, wypadki sie zdazaja. A tak zostalam bez samochodu po przylocie i musialam kombinowac na miejscu, co wiazalo sie z dodatkowymi kosztami i straconym czasem na lotnisku. Wypożyczalnia: EURO GROUP POLAND e-mail:
[email protected]
telefon: +48 519 648 045 Rozmowa telefoniczna z osoba podana na powyzszej rezerwacji byla wrecz smieszna poniewaz dla tego Pana nasz nr. tel. podany na rezerwcji "byl dziwny bo nie polski" i dlatego tez nie poinformowal telefonicznie nas o zaistnialej sytuacji, mimo tego ze po zlozeniu zmowieniu rezerwacji dzwonil dla potwierdzenia na podany nr. i wtedy nie byl to dziwny nr. dla niego. Mam nadzieje ze taka sytuacja sie nie powtorzy. Z poszanowaniem Agnieszka Molocznik Wszystko w najlepszym porządku! Miła i rzetelna obsługa. Polecamy.