Search for a car
Please fill out the form to find out the exact price
Reviews from our customers Bardzo dobra jakość usługi Obsługa godna polecenia wszystko o czasie i bez problemów , znają się na rzeczy , samochód super , polecam Jolcar z pełną odpowiedzialnością ! Szymon Panfil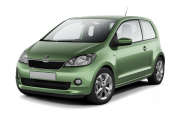 bardzo zadowolony z całego przebiegu rezerwacji jak i z samochodu. Wszystko bez zastrzezen ... Polecam !!!!! Napewno skorzystam !!!!! Gorąco polecam firmę JolCar! Wspaniałe obsługa, łatwość kontaktu, punktualność i dobry stan techniczny samochodu. Dogodne godziny odbioru (o północy), i zwrotu. Po przykrym doświadczeniu z firma AWOS, bardzo mi miło polecić JolCar. Highly recommended and reliable, what a pleasant surprise after AWOS failure!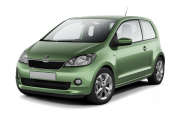 Rezerwacja samochodu oceniam na bardzo dobry natomiast odbiór samochodu odbył sie w bardzo niemiłej atmosferze ,myśle że kierownik powinien porozmawiać z pracownikiem z kolei zwrot samochodu i rozmowa z panem Tomaszem to pełny profesjonalizm . Szybko sprawnie i bez zbędnych ceregieli. Jestem zadowolona Za 5 litrow benzyny policzyli mi 85 zlotych.....
Każdy Klient ma możliwość samodzielnego tankowania, jeśli to nie nastąpi, musimy zrobić to sami i w tym przypadku doliczany jest koszt obsługi. JOLCAR

2019-08-05 I landed late at night. Jolcar worker waited for me and show me the car I got good, clean and comfortable car. I got had service since the reservation proccess till "check out". Thank you