Search for a car
Please fill out the form to find out the exact price Seat Leon
Reviews from our customers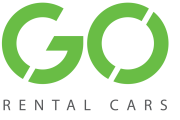 2 godziny i 45 oczekiwania na auto
Szanowny Panie, dzień wcześniej informowaliśmy Pana o możliwym opóźnieniu z powody przedłużenia wynajmu wcześniejszego klienta, i dodatkowo w ramach rekompensaty otrzymał Pan samochód z klasy wyższej. Pomimo tego bardzo dziękujemy za szczerą opinię. GO Rental Cars

2019-09-08 Bezproblemowo, polecam z czystym sumieniem. Wszystko w należytym porżądku. Polecam. Wszystko ladnie i bardzo przyjemny samochod poza informacja i wymianie oleju Bardzo miła obsługa przy wydawaniu auta jak i przy zdawaniu, Na pewno jeszcze skorzystam z wynajmu, polecam serdecznie. Jestem bardzo zadowolony. Wszystko sprawnie i na czas. Ogólnie jestem zadowolony Tak naprawde to bylem zszokowany tym ze dostalem samochod o 3 klasy wyzszy niz w rezerwacj . Otrrzymalem samochoa Kia ccc w dieslu i z automatyczna skrzynia oraz z GPS czyli nawigacja . To wszystko bylo w tej cenie .Samochod nowy i tak bogato wyposazony . Odbior i zwrot super szybko . Polecam ta wypozyczalnie i napewno wkrotce skorzystam .Pozdrawiam . Stanislaw .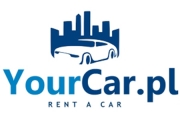 Samochód otrzymałem bardzo brudny, na tylnej kanapie i wycieraczkach leżały rozgniecione pomidory. W bagażniku pod podłogą była jakaś biała narośl wyglądająca jak pleśń. Samochód otrzymałem na zimowych oponach w lato, kiedy to temperatury były od 26 do 30 stopni. Przez co było bardzo głośno w kabinie oraz nie bezpiecznie w czasie jazdy. Samochód również otrzymałem z niedopompowanymi kołami. W jednym kole, było ciśnienie 1 bara. Poza tym po licznych wiadomościach sms oraz telefonach, nie otrzymałem faktury VAT, mimo wcześniejszego zapewnienia, iż dostanę taką na maila.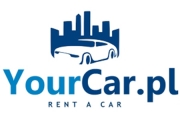 Nikt nie czekal na lotnisku, szukalismy na zewnatrz tego samochodu dalej nic. Kiedy probowalem dzwonic to wlaczala sie poczta dopiero po zostawieniu wiadomosci na poczcie ktos oddzwonil. Troche to trwalo, biorac pod uwage ze bylismy z malymi dziecmi.