Search for a car
Please fill out the form to find out the exact price Seat Leon
Reviews from our customers Wszystko w porządku , kontakt znakomity polecam serdecznie współpracę :) WSZYSTKO SUPER POLECAM PROFESJONALIZM MILA WSPÓŁPRACA Małe opóźnienie przy oddaniu samochodu, cała reszta na najwyższym poziomie Bardzo polecam GMC rent. Super obsługa, pełna elastyczność i dopasowanie do potrzeb klienta, bardzo personalna obsługa. Idealne rozwiązanie do moich potrzeb, na pewno jeszcze w przyszłości skorzystam! Z odbiorem samochodu i z jego zwrotem nie było żadnych problemów. Wszystko odbyło się zgodnie z ustalonymi godzinami, jednak o tym jakie dokumenty będą ode mnie potrzebne do napisania umowy oraz jak ma być zrobiony przelew załatwiane było ok 12 godzin przed wynajmem, a że ja miałem wtedy ograniczony dostęp do telefonu musiałem robić to w drodze na lotnisko co kosztowało mnie trochę stresu. Ponadto mimo zgłaszanych przeze mnie usterek typu: świecąca się na na desce rozdzielczej kontrolka silnika (check) oraz zbyt niski poziom płynu chłodniczego nie zostało nic z tym zrobione. ostatecznie samochód nie sprawiał problemów i jestem zadowolony z wynajmu i prawdopodobnie następnym razem również skorzystam z tej firmy. Pozdrawiam serdecznie Kamil N. Wszystko przebieglo pozytywnie, dziekujemy. Kontakt z wypozyczalnia zarówno przed realizacja rezerwacji jak i wtrakcie byl bardzo dobry. Jedynym mankamentem bylo to iz samochód nie byl sprawdzony do koñca technicznie przed oddaniem go nam na wynajem, brakowalo w nim np. calkowicie oleju, który musielismy sami uzupelnic. Zwrot samochodu odbyl sie bardzo sprawnie choc byla to 4:45 rano, samochod zostal odstawiony na pobliskim parkingu a Pan Parkingowy podwiózl nas bezposrednio na lotnisko. Dziekujemy i pozdrawiamy. Wszystko w porzadku. Szybki i przyjemny odbiór i bezproblemowy samochód. Polecam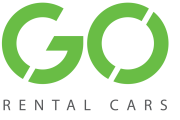 First of all, the car wasn't even close to similar with the one we booked. We booked this Seat Leon, a hatchback car with manual transmission. We got a Toyota Auris, with automatic transmission and a wagon in top of that. How is that close? Secondly and more importantly, we got a ticket of 340 pln for smoking inside the car. They send you twice, the rules of the car, and nowhere inside the rules is saying in English that smoking is forbidden. Yes it does say it though, in small polish letters. Well, shame that we don't speak any polish as tourists though.