Search for a car
Please fill out the form to find out the exact price Fiat Punto
Reviews from our customers Profesjonalna obsługa, cały proces najmu oraz oddania samochodu był sprawnie przeprowadzony. Polecam.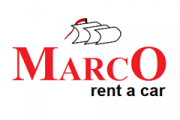 mila obsluga autka w jak najlepszym stanie polecam Wypożyczalnia godna polecenia podczas podróży do Warszawy. Bardzo miła i profesjonalna obsługa klienta. Zamiast zarezerwowanego Fiata Punto otrzymałem Toyotę Yaris, samochód czysty, zadbany, prawie nowy, którym mile przemierzałem polskie drogi podczas mojej wizyty w Polsce. Na pewno skorzystam z ich usług ponownie podczas moich następnych podróży. zostalismy przekierowani do Odkryj -auto i nie wpelni jestesmy zadowoleni poniewaz cena jaka byla uzgodniona z nami byla 617zl wraz z ubespieczeniem full .Wypozyczalnia Odkryj-Auto oswiadczyla ze nie jest to ubespieczenie w pelni i musielismy doplacic 60zl .obsluga przy odbiorze auta tez byla nie mila .Pracownik ktory odbieral samochod od nas bardzo szczegolowo mimo ze mielismy ubespieczenie szukal zadrapan i marnowal nasz cenny czas .Placimy po to ubespieczenie aby nie miec zadnych problemow przy odbiorze a pracownik po pierwsze ze byl nie mily i niekompetentny Wszystko bez zastrzezen ... Polecam !!!!! Napewno skorzystam !!!!! Wszystko w porzadku, polecam po przybyciu na lotnisko odbiór samochodu odbył się szybko ( z pełnym ubespieczeniem) . niestety stan samochodu począwszy od klucza( rozpadal się w rekach)małe części plastiku w samochodzie poodpadane. + miła obsluga