Search for a car
Please fill out the form to find out the exact price Ford Fiesta
Reviews from our customers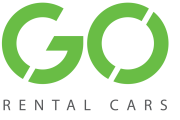 Wszystko OK. Bez problemów :-) Polecam.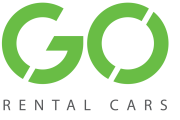 Wszystko zgodnie z zamówieniem. Przemiła obsługa. Polecam i na pewno skorzystam ponownie Polecam, szybka , sympatyczna obsługa. Do dziś nie został zwrócony mi depozyt 300 zl. Proszę o wyjaśnienie sprawy.
Panie Sebastianie. Mając na uwadze dobro Naszych klientów, dbamy o to aby wysyłać informację o odblokowaniu kaucji do banku, najpóźniej w najbliższym dniu roboczym. Niestety nie mamy wpływu na transakcję międzybankowe. Zazwyczaj trwa to 1-7 dni roboczych. Od zakończenia wynajmu 21.09 do daty oceny 25.09 minęło 5 dni roboczych. Przypominam, iż my tych środków nie pobraliśmy z Pana konta, więc my ich nie zwracamy. Zostały zablokowane przez bank i to bank otrzymał informację o odblokowaniu. W takim wypadku należy zwrócić się do banku wystawcy karty, na której zostały zablokowane środki. Stąd też niezrozumiała jest dla Nas ocena jednej gwiazdki w rubryce "Stosunek cena do jakości" skoro pozostałe zostały ocenione na 5/5. Życzymy szybkiego rozwiązania sprawy. Jeśli sprawa została zamknięta proszę o informację Pozdrawiamy, Zespół PRORENT. Pro Rent Rzeszów

2020-09-10 Bardzo dobra jakość usługi Jak zawsze wszystko perfekt, samochod na czas, czysty, odbior tak samo, firma GMCrent spisala sie na medal! Do nastepnego razu:) The reservation was well organized. It has been quickly taken into account after being booked. At the end of the trip, it has included a call for the return of the vehicle, which was appropriate. We are ready to come back to your agency. Bardzo zadowolona, profesjonalna i mila obsługa Polecam pełen profesjonalizm Bardzo mili panowie, wszystko przebiegło bez problemów. Polecam, i wystawiam ocenę 10/10. Dziękuję