Search for a car
Please fill out the form to find out the exact price Opel Vivaro Extra Long
Reviews from our customers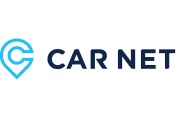 Witam wszystko jak najbardziej Ok, mimo że samochód był potrzebny dosłownie w ciągu godziny to pojazd jak i sam wynajem przebiegł bez problemowo.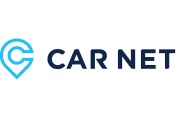 * nieprofesjonalna obsluga danych na fakturze; * brak informacji kto zleca dopisania kierowcow odpowiedzialnych do prowadzenia pojazdu; * dlugi czas oczekiwania na infolinii zeby wyjasnic dane i koszty * dodatkowe koszty do rozliczenia "bo system naliczyl" * instrukcja na infolinii, o mozliwosci wplaty kaucji na wstepie a rozliczenie faktury po rozliczeniu/ zdaniu auta - a musielismy placic wszystko od razu pozytywna ocena - kontakt z kierowca dostarczajacy busa do Kostrzyna Szybko, sprawnie, życzliwie - polecam Bardzo sprawna obsługa, szybko i bezproblemowo, auto w dobrze wyposażone, w dobrym stanie. Jedyny minus to brak zasady od pełnego do pełnego jeśli chodzi o paliwo. Reszta bez problemów. Szybko, tanio i solidnie! Wszystkie auta nowe :) Vivaro 1,6 na podwójnej turbinie sprawdził się w 100% Jedynie Chorwackie przybrzeżne wzniesienia (45stopni nachylenia) nie były stworzone dla tego auta - środek ciężkości i wysokość...ale to nie problem :) 3150km zrobione na 268 litrach, przy pełnym załadunku luku bagażowego oraz 9 osobach w aucie :D Polecam FleetCar każdemu :) Małe spóźnienie podczas zwrotu ale, polecam skorzystać. Nowe i dobre auta. Great car rental service!