Search for a car
Please fill out the form to find out the exact price Opel Vivaro Extra Long
Reviews from our customers Szybko, sprawnie, życzliwie - polecam Bardzo sprawna obsługa, szybko i bezproblemowo, auto w dobrze wyposażone, w dobrym stanie. Jedyny minus to brak zasady od pełnego do pełnego jeśli chodzi o paliwo. Reszta bez problemów. Szybko, tanio i solidnie! Wszystkie auta nowe :) Vivaro 1,6 na podwójnej turbinie sprawdził się w 100% Jedynie Chorwackie przybrzeżne wzniesienia (45stopni nachylenia) nie były stworzone dla tego auta - środek ciężkości i wysokość...ale to nie problem :) 3150km zrobione na 268 litrach, przy pełnym załadunku luku bagażowego oraz 9 osobach w aucie :D Polecam FleetCar każdemu :) Małe spóźnienie podczas zwrotu ale, polecam skorzystać. Nowe i dobre auta. Great car rental service!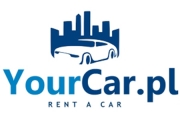 Co do samochodu, nie mam uwag. Samochód nowy, niezbyt komfortowy, ale nie oczekiwaliśmy zbyt wiele za taką cenę. Wszystko funkcjonowało bez zarzutu. Natomiast mam poważne uwagi co do kontaktu z biurem, od którego wynajmowaliśmy auto. Bez ogródek: kontaktu praktycznie nie było. Totalne olewanie klienta i jego pytań, wątpliwości. Ja nie mam żadnego doświadczenia w wynajmie auta. Miałam prawo mieć pytania, a poza tym przesłane wiadomości nie były wystarczające: jak nastąpi przekazanie auta, gdzie, jaka forma zapłaty. Tak naprawdę nie byliśmy pewni do końca, czy w ogóle te auto dostaniemy. Nie wiem, czy tak wszystkie biura wynajmu samochodów działają (???) Czy to standard? napisałam ponownie do pana właściciela biura. Od półtorej tygodnia czekam na odpowiedź. Poprawka: już nie czekam. Pozdrawiam Witam.Jeśli chodzi o terminowość i stan auta ,bez zastrzeżeń.W biurze obsługi jeden z panów ( ten młodszy był zbyt asertywny i mało przyjazny).Reszta ok.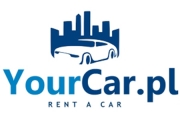 Zarezerwowałem samochód na długi weekend na trasie Tychy, Polska - Singen, Niemcy i nie zawiodłem się. Korzystna oferta sprawiła, że wyszedłem na tym dość dobrze. Szkoda tylko, że dostałam nie ten samochód o który prosiłem ale mmo to chwalę sobie miłą obsługę firmy. Pozdrawiam