Search for a car
Please fill out the form to find out the exact price Renault Traffic
Reviews from our customers Polecam, nie raz jeszcze skorzystam . Ok Niestety tym razem nie jestem zadowolona z wypozyczalni. Poniewaz rezerwacja zostala anulowana na kilka dni przed odbiorem o czym niby zostalam poinformowana e-meilem ale niestety nie otrzymalam danego meila wiec nie wiem. W takiej sytuacji wydaje mi sie ze powinnoscia wypozyczalni byloby powiadomienie telefoniczne ze zaistniala taka sytuacja. Byloby to dla mnie zrozumiale, wypadki sie zdazaja. A tak zostalam bez samochodu po przylocie i musialam kombinowac na miejscu, co wiazalo sie z dodatkowymi kosztami i straconym czasem na lotnisku. Wypożyczalnia: EURO GROUP POLAND e-mail:
[email protected]
telefon: +48 519 648 045 Rozmowa telefoniczna z osoba podana na powyzszej rezerwacji byla wrecz smieszna poniewaz dla tego Pana nasz nr. tel. podany na rezerwcji "byl dziwny bo nie polski" i dlatego tez nie poinformowal telefonicznie nas o zaistnialej sytuacji, mimo tego ze po zlozeniu zmowieniu rezerwacji dzwonil dla potwierdzenia na podany nr. i wtedy nie byl to dziwny nr. dla niego. Mam nadzieje ze taka sytuacja sie nie powtorzy. Z poszanowaniem Agnieszka Molocznik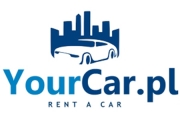 Ostatni raz przez pomyłkę skorzystałem z wypożyczalni Yourcar. Podstawiono Renault Traffic z uszkodzonym błotnikiem, niedziałającą klapą bagażnika otwieraną od środka. Samochód był brudny, śmierdzący i mocno zniszczony w środku. W dodatku z pustym bakiem przy odbiorze. Brak zbieżności kół powodował niebezpieczne znoszenie na zakrętach przy prędkości 90 km/h. Właściwie nic pozytywnego nie mogę napisać o tej wypożyczalni.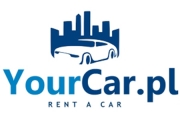 Samochód dostarczony z pustym bakiem. Oddalem z wieksza iloscia paliwa niz odebralem . Dostalem 30zl zwrotu ale paliwa w baku bylo za wiecej. Samochod brudny z zewnatrz, szczegolnie szyba. Do tej nie zwrocono mi kaucji 500zl. Dzień przed wyjazdem okazało się ze nie ma dla nas auta bo się zepsuło. Rezerwowane w grudniu. Także zostaliśmy na lodzie. Szkoda Wszystko odbyło się sprawnie, cena też w porządku. Profesjonalna obsługa. Polecam.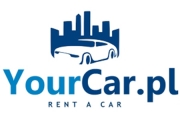 Wnętrze nosiło widoczne ślady zużycia, jednak nie przeszkadzało to w komforcie jazdy.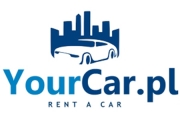 Elastyczna firma. Dobry kontakt Rewelacyjna obsługa , bardzo dobry kontakt telefoniczny , e-mail-owy , osobisty . Auto podstawione na czas odebrane zgodnie z umową . Auto Czyste prawie nowe, silnik 1.6 ,115 KM. bez problemu radził sobie z 9 osobami + 9 walizek . Przejechane 1500 km. z max. prędkościami 135 km/h na autostradzie, średnia prędkość jazdy 60 km/h -spalanie 7.5l. Bardzo dobry wynik biorąc pod uwagę 300 km jazdy w Górach .