Search for a car
Please fill out the form to find out the exact price Seat Ibiza
Reviews from our customers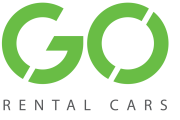 Otrzymane autko lepsze niż zamówione Jestemy bardzo zadowoleni. Punktualnie, bez problemu i w sympatyczniej atmosferze. Fotelik dla dziecka jak nowy! Bardzo dziękujemy! Witam, Polecam każdemu kto szuka auta do wynajęcia. Auto wynajęte w Łódzi Lublinek, przemiła obsługa, auto czyste, zadbane, no i najważniejsze było na czas. Żadnych problemów, napewno będę korzystał w przyszłości. 100% satysfakcji. Naprawdę polecam!!! Dziekuje bardzo bylo super Highly recommended, professional and easy to deal with. My contact Jakub was very accommodating. Definitely will use Rentcars for future travel needs. Wszystko przebieglo perfekcyjnie. Przemiła obsługa. Zero problemów i super kontakt z wypozyczalnia Super wypożyczalnia. Polecam Mila obsluga,wszystko szybko i sprawnie załatwione.Polecam. Wioletta