Search for a car
Please fill out the form to find out the exact price Toyota Corolla
Reviews from our customers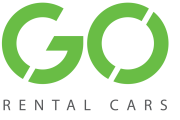 Niestety w czasie całego wynajmu samochodu były problemy z oponami które musiały być ciągle dopompowywane Dobre ceny, fachowy serwis Był to mój pierwszy wynajem samochodu w Polsce nie licząc wakacyjnych przygód w dalekich krajach. Nie mam więc porównania, ale w moim przypadku obsłużony byłem w bardzo miły sposób, co jest dla mnie zawsze najważniejsze. Mila obsluga i odpowiedzi na nurtujace pytania na wysokim.poziomie ;) Wszystko jak zwykle w najlepszym porządku Jak zawsze wszystko przebiegło sprawnie i bez zarzutów. Polecam !!! Jestem bardzo zadowolony. Po przylocie okazało się że samochód jest niedostępny. Zaproponowano większy z wyższej klasy.Oczywiście w tej samej cenie.Przy zwrocie nie było usilnej próby znalezienia najmniejszej rysy lub zadrapania jak to bywa u innych operatorów. Ogólnie bardzo pozytywnie.Polecam.