Search for a car
Please fill out the form to find out the exact price Volkswagen UP!
Reviews from our customers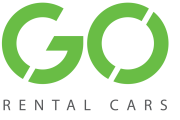 Rezerwację oceniam pozytywnie, choć nie obyło się bez kilku problemów. Otrzymałem inne auto niż rezerwowałem (choć finalnie nie stanowiło to dla mnie przeszkody). Pojazd dostarczono mi z 30 minutowym opóźnieniem bez wcześniejszej informacji. Dodatkowo przy oddawaniu samochodu pracownik wypożyczalni czekał na mnie w zupełnie innej lokalizacji niż zgłaszałem w zamówieniu. Samą usługę oceniam pozytywnie, choć wspomniane mankamenty związane głównie z komunikacją wymagają poprawy. Jak zwykle wszystko jak w najlepszym porządku Obsluga mila, choc naczekalam sie na odbior pojazdu w umowionym miejscu, pomimo wczesniej ustalonej godziny. Glownyn problemem byl jednak stan samochodu. Samochod mial niemal 230tys przebiegu, mocno wytarty zniszczona tapicerka, ogolem wymecozny zyciem. Świecila sie jakas kontrolka na pulpicie, i cos ogromnie warczalo, prawdopodobnie w wentylacji, choc nie mam pewnosci. Jadac w miescie chwilowo niezauwazalne jednak wyjezdzajac z miasta byl to warkot zagluszajacy mysli. Ogolem mialam obawy czy wszystko z autem jest ok. Wszystko na medal! Zamiast VW Up mieliśmy Kia Picanto. Wszystko bez komplikacji . Nastepnym razem znowu bardzo chętnie!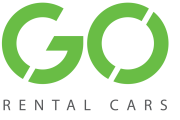 Bardzo dobra ocena pod kazdym wzgledem.Dziekuje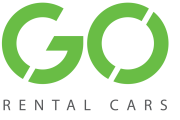 Very good service from this company and Mr. Bartek very polite and professional. My car was upgraded to better quality car without extra cost because one that I have reserved was in collision and unenviable at the time.I will definitely use them in the future. Highly recommended. Thank you GO Rental Cars. Rentcars był tylko pośrednikiem między nami a ODKRYJ AUTO. Do zapłaty była potrzebnado tej pory tylko karta debetowa. Maestro nie wystarcza,dlatego powstały nam dodatkowe koszta 400 zł(100 zł ubezpieczenie i 300 zł za benzynę na 2 dni !)Informacja do nas nie dotarła. Proszę następnym razem lepiej poinformować,nie każdy posiada master card albo Visa.Do tego doszło,że mieliśmy bardzo pilny termin i to było bardzo nie miłe przeżycie,bo się z takimi kosztami nie liczyliśmy i o mało nie spóźnilismy. ODKRYJ AUTO zamówiłam ostatnim razem.