Search for a car
Please fill out the form to find out the exact price
Reviews from our customers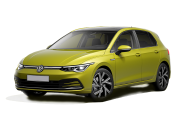 Bardzo dobra wypozyczalnia mila obsluga auta w idealnym Stanie bede wypozyczal napewno jeszcze wiele razy pozdrawiam GO Rental w Modlinie za każdym razem działa bez problemowo. Samochód podstawiony na czas, wynajmujący poczekał bez dodatkowych opłat na opóźniony lot. Samochód w bardzo dobrym stanie. Zdanie samochodu również bez najmniejszego problemu.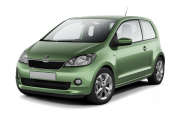 Jesteśmy bardzo zadowoleni z wynajmu, miła i profesjonalna obsługa, bez zbędnych formalności czy dodatkowych opłat, na które czasem naciągają inne firmy. Napewno skorzystamy w przyszłości. DZIEKUJE ZA WSPANIALA OBSLUGE .MOJ SAMOLOT BYL OPOZNIONY GODZINE! MIMO OPOZNIENIA BEZ ZADNYCH PROBLEMOW ODEBRALEM SAMOCHOD SZYBKO I SPRAWNIE!ZE ZWROTEM SAMOCHODU ROWNIEZ NIE BYLO ZADNEGO PROBLEMU ,MIMO TEGO ZE ZWRACALEM W PIERWSZY DZIEN SWIAT!DZIEKUJE BARDZO!I NA PEWNO SKORZYSTAM Z USLUG TEJ WYPOZYCZALNI JUZ W CZERWCU! ROMAN Auto wypozyczone na tydzień. Bardzo dobra komunikacja z obsługą, samochód dostarczony w wyższym standardzie niż zamówiony (sprawny, czysty). Skorzystam ponownie niebawem. Wszystko w jak najlepszym porządku. Polecam. Very friendly staff, and easy pick up outside of the Railway station in Rzeszow. Very cheap car to drive, so I was very happy. Would rent again! :) Bardzo miła i profesjonalna obsluga. Samochód był dostarczony na czas, cała procedura odbioru auta była bardzo szybka i bez zbędnych formalności. Autko miało dodatkowy atut czyli zbiornik na gaz dzięki czemu zaoszczędziłem również na paliwie. Polecam z pełną odpowiedzialnością. Bardzo sie zawiedlismy. Bardzo Nie professionalna obsluga, auto Toyota (starszy rocznik), szkoda ze pośrednik z rentcar.