Search for a car
Please fill out the form to find out the exact price Nissan Qashqai
Reviews from our customers Wszystko wspaniałe ale zamawiałem inny samochód a Inny otrzymałem. Dostałem Dacie na 7 miejsc siedzących. Problem był z umieszczeni trzech dużych walizek. Tak ogólnie to wszystko dobrze. Wszystko odbyło się sprawnie. Podstawiony byl inny samochód niż zarezerwowany - tylko taki mały minus. Plecam ta wypożyczalnie. Dostałem lepsze auto niż to które zamawiałem takze na plus.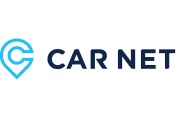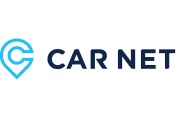 Great company. I received a red 2022 Kia Sportage. Highly recommend them Szybko, punktualnie i bezproblemowo. Nowe auto prosto z salonu i dodatkowo podwozka pod terminal. Polecam! Bardzo miła obsługa, auto nowe czyste i pachnące. Gorąco wszystkim polecam.
Dziękujemy za opinię i zapraszamy ponownie do skorzystania z naszych usług. Pozdrawiamy. Zespół ECJrent.eu ECJ Rent

2022-03-01 Dziekuje za profesonalizm, punktualnosc, zyczliwosc i wysoka jakosc samochodu o przystepnej cenie. Obsługa była bardzo profesjonalna. Pan Łukasz, który odstawiał i odbierał od nas samochód był bardzo pomocny i miły. Szybkość załatwiania spraw również jest super. Nagle potrzebowaliśmy samochodu i w zaledwie dzień udało się go wypożyczyć. Bardzo dobra wypożyczalnia, polecam tym, którzy chcą sprawdzoną i profesjonalną obsługę