Search for a car
Please fill out the form to find out the exact price
Reviews from our customers Wszystko sprawnie i rzeczowo kontakt z wypożyczalnia extra temat auto niestety nie to co zamawiane , czyste i sprawne ale niestety nie takie o jakie było wnioskowane. Wszystko ok.pozytwinie zaskoczony.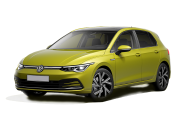 Wszystko ok pozatym że nie dostałem auta które oczekiwałem golf 8 a opel Astra to trochę odmienny standard. Obsługa i jakość jak najbardziej na plus panowie z obsługi super znakomita obsluga !!!! nastepny staly klient !!! Great service. Quick delivery and pick up of car. Super obsługa, samochód bez zastrzeżeń, po prostu jestem mega zadowolony. Polecam! Za umycie samochodu po uzywaniu Rentcar pobiera 40 zlotych..Do porownania Jak mam sie czuc przy opuszczaniu hotelu w ktorym obsluga hotelu przed opuszczeniem jego kaze mi poodkurzac podlogi lub luzko poscielisc inaczej bede doplacal..Cena jest na tyle wysoka ze powinna zawierac sprzatanie auta..wstyd...z poszanowaniem Waldemar Maczka
Panie Waldemarze szanujemy każdą opinię .Podczas robienia rezerwacji widział Pan opcję zwrotu auta umytego lub opłata 40 PLN. Jeśli porówna się ceny na rynku jest to dość mała kwota za komplesową myjnię. W wypożyczalniach auta powinny wracać umyte ze względu na możliwość powstałych nowych uszkodzeń. Według Pana oceny :obsługa klienta jest nie odpowiednia, nie jesteśmy punktualni ,auta są w złym stanie .Pozdrawiam Mirosław Szyjka ABCO

2022-05-15